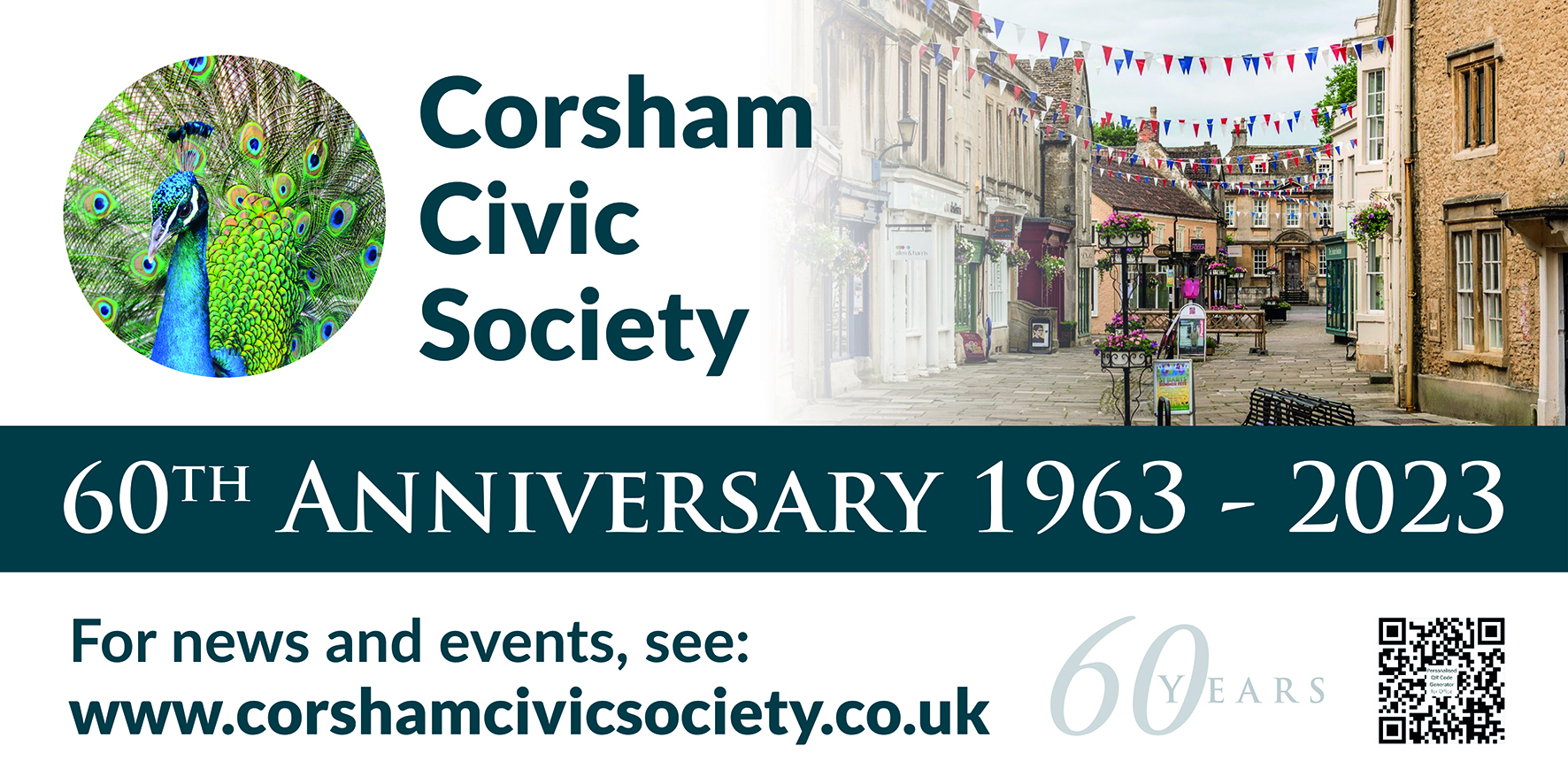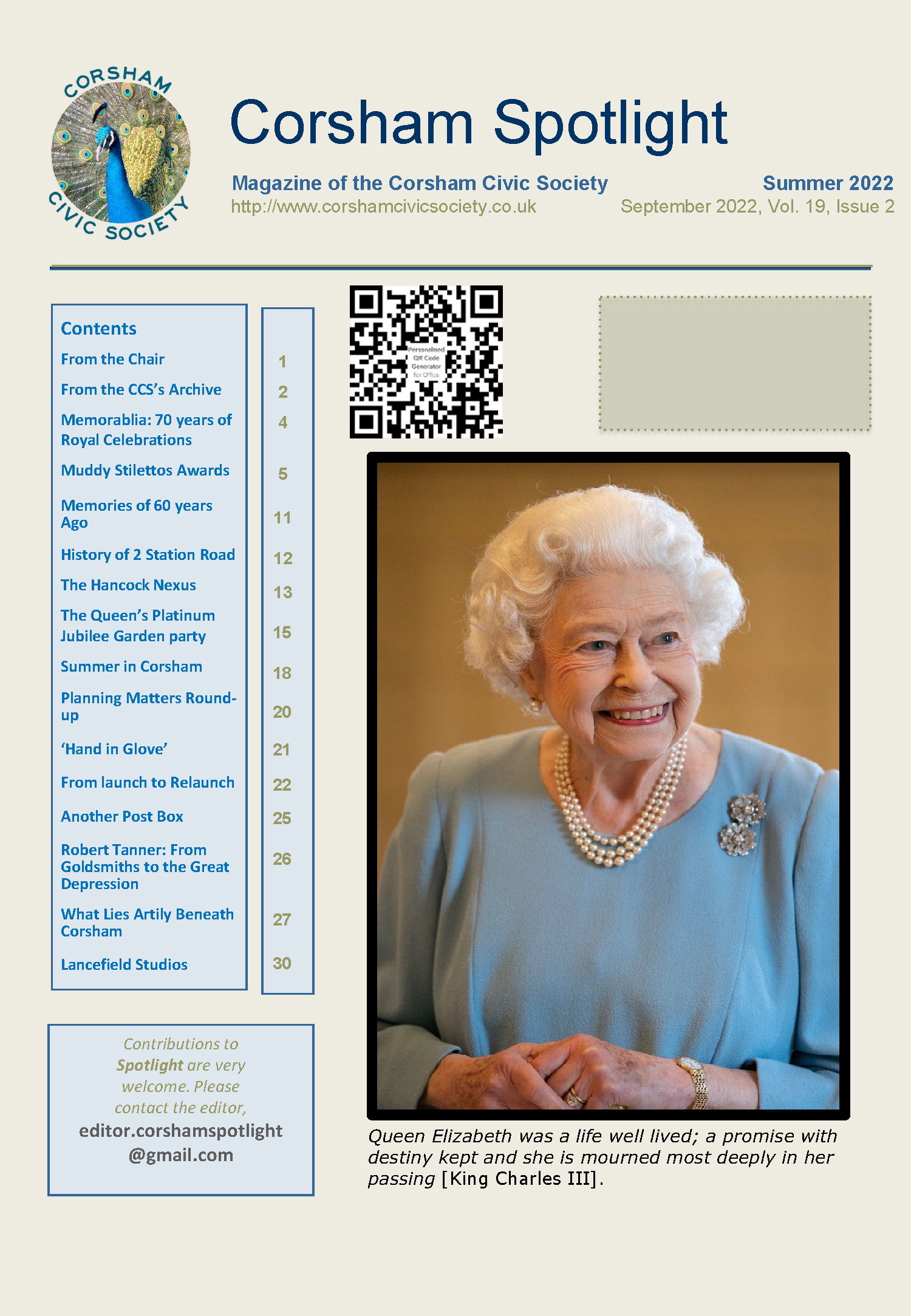 SUMMER 2022
From the Chair
From the CCS's Archive
Memorablia: 70 years of Royal Celebrations
Muddy Stilettos Awards
Memories of 60 years Ago
History of 2 Station Road
The Hancock Nexus
The Queen's Platinum Jubilee Garden party Summer in Corsham
Planning Matters
Round-up 'Hand in Glove'
From launch to Relaunch
Another Post Box
Robert Tanner: From Goldsmiths to the Great Depression
What Lies Artily Beneath Corsham
Lancefield Studios
A most welcome development has been the formal approval by Wiltshire Council of the Appraisal as material consideration in respect of planning applications in that area at the meeting of the Northern Area Planning Committee, on Wednesday 12 October 2022. A...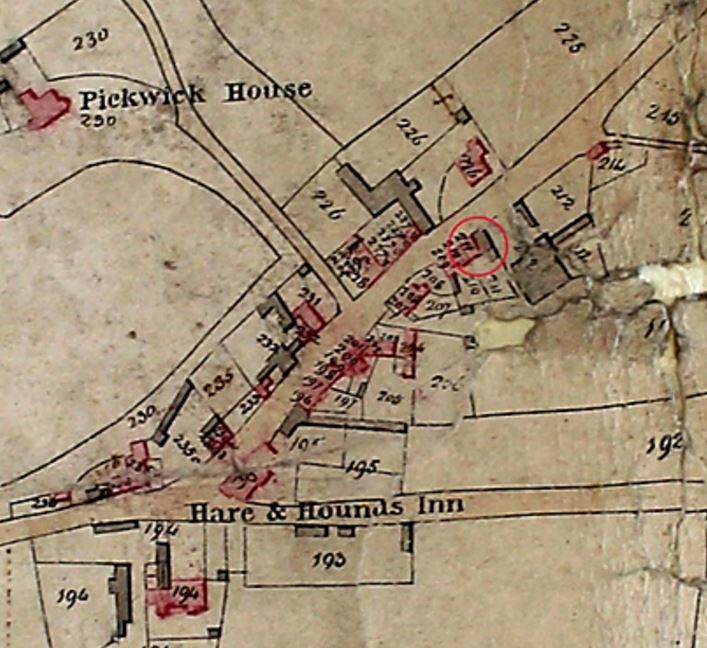 Our Editor, John Maloney's first article in the  July Spotlight, was of great interest to me, as he referred not only to his own property – 12 Pickwick, but the adjoining house No. 14. This was the home of my grandparents Bill and Rose Say, for about 40 years, it may...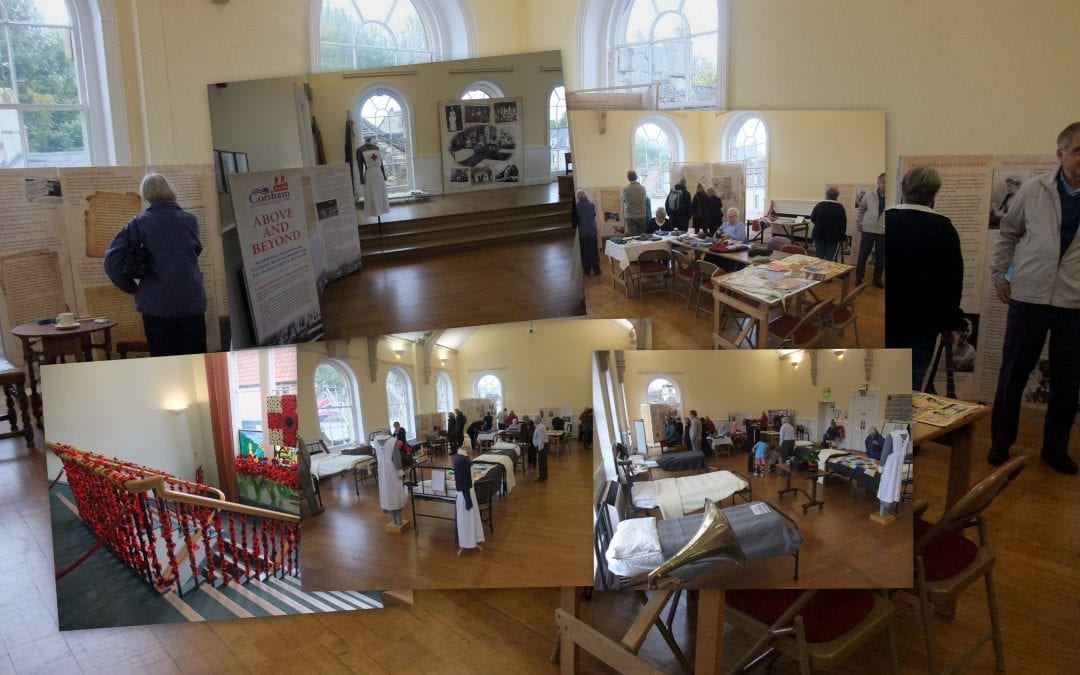 The title says it all ~ the hospital was instigated by Lord Methuen, the Parish Council and the Red Cross. Professional nurses came from far and wide to run the hospital but the local people also worked extremely hard to support the venture. Many ladies volunteered as...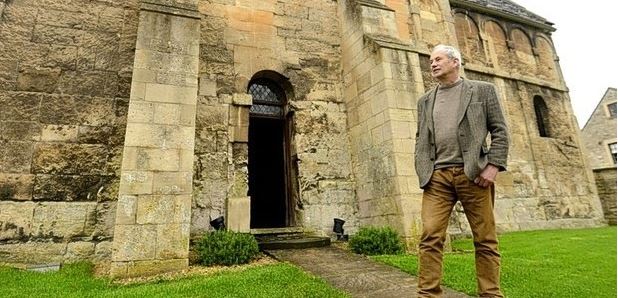 Julian is preparing the third edition of the Wiltshire volume of The Buildings of England. The Buildings of England series was created by Sir Nicholas Pevsner and is regarded as an unrivalled series of comprehensive architectural guides covering every English county...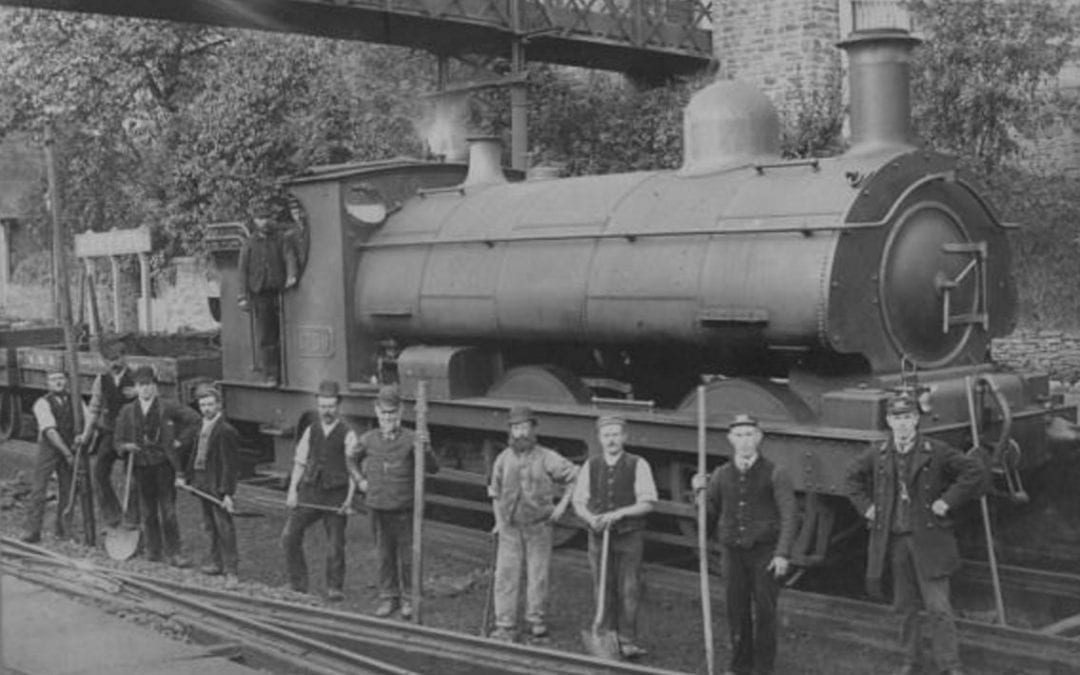 It is believed that this is the second earliest photograph taken of a train at Corsham station.  It probably dates for 1893 or early 1894.  The engine, an '1854' class of saddle tank, was built at Swindon Works in November 1892 and was later converted to a pannier...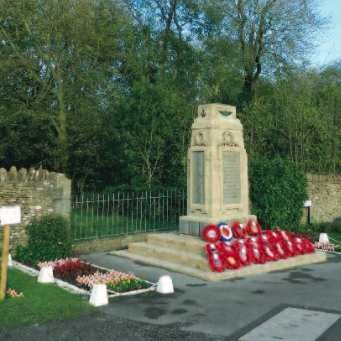 The start of the national and international centenary events culminated on Remembrance Sunday with unprecedented interest in the men, stories and events of the Great War, with major services at the Menin Gate in Ypres, at the Cenotaph in London and from a national...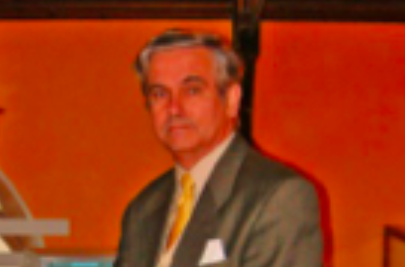 It doesn't seem twelve months ago when I sat down to write the 2013 'Christmas Message from the Chairman' – doesn't time fly! 2014 has been a busy and fruitful year for the Society, welcoming new members, enjoying excellent talks and having a successful set of...