SUFFRAGE MARCH 2013
Re-enactment of Suffragist Pilgrimage which passed through Corsham in July 1913
We have resumed events for 2022, but are dependent on the latest COVID-19 restrictions.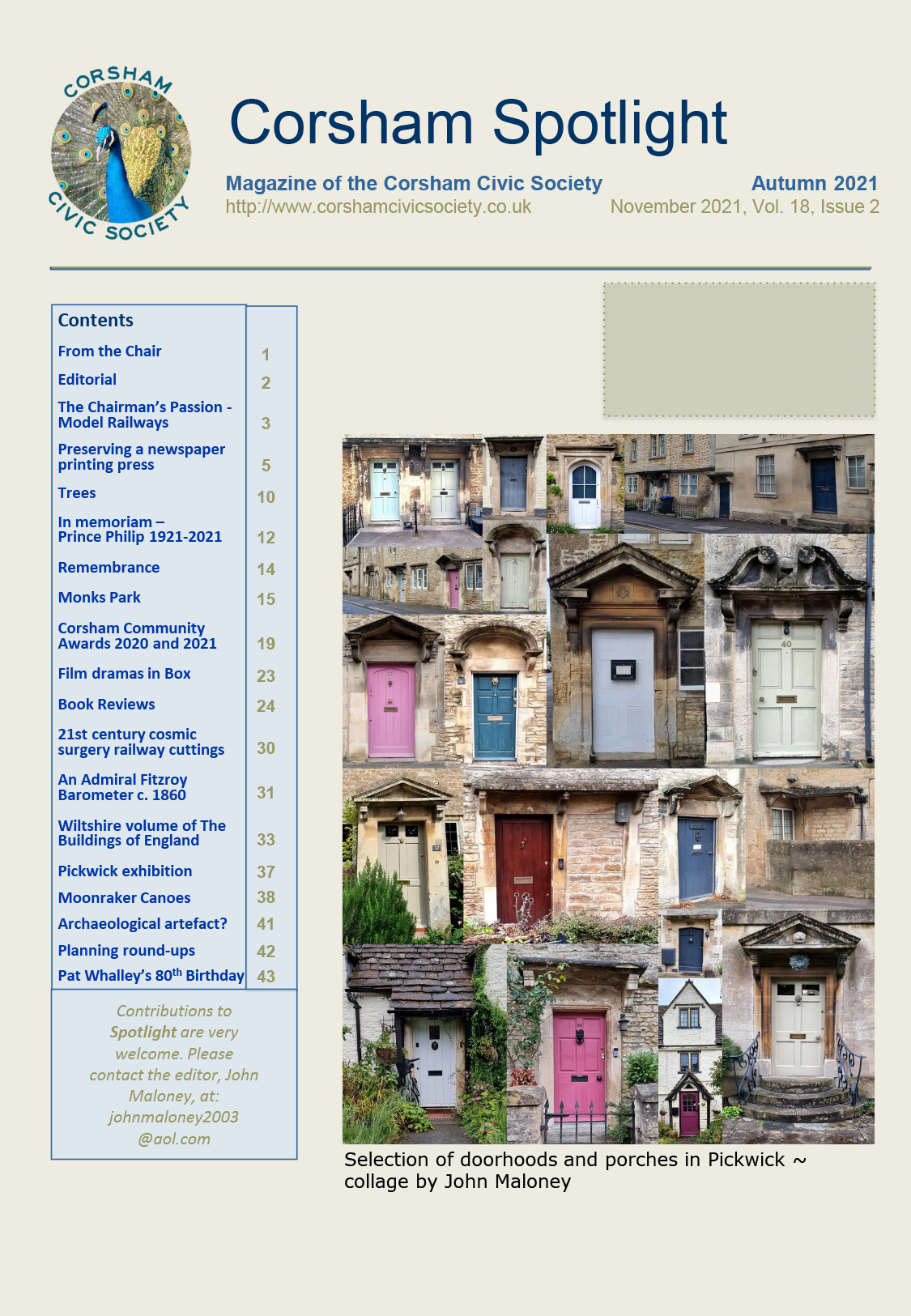 From the Chair
Editorial
The Chairman's Passion – Model Railways
Preserving a newspaper printing press
Trees
In memoriam –
Prince Philip 1921-2021
Remembrance
Monks Park
Corsham Community
Awards 2020 and 2021
Film dramas in Box
Book Reviews
21st century cosmic surgery railway cuttings
An Admiral Fitzroy Barometer c. 1860
Wiltshire volume of The Buildings of England
Pickwick exhibition
Moonraker Canoes
Archaeological artefact?
Planning round-ups
Pat Whalley's 80th Birthday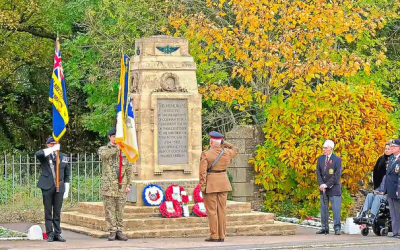 Anyone visiting the Garden of Remembrance and the memorial to those Corsham men who fell in the Second World War will find an English oak tree at the heart of the site. On 1st November, we were delighted to welcome Mrs. Sarah Rose Troughton, Wiltshire's Lord...