About Us
Corsham Civic Society was founded in 1963 to represent the people of Corsham in all aspects of conservation, preservation and the promotion of this delightful Wiltshire town.
The Society is a Registered Charity and a member of The Historic Towns & Villages Forum (HTVF).
It is our aim to promote high standards of planning and architecture, to create a wider awareness amongst the local population of environmental issues, the geography, history, natural history and architecture of the area, and to secure the preservation, protection, and improvement of features of public amenity and/or historical interest, both in Corsham and in the surrounding countryside.
Our overall purpose is to engender pride in our town and to contribute towards the vitality and well-being of Corsham's residents and that of its neighbouring villages
Monthly Meetings
The society holds monthly meetings and talks at The Pound Arts Centre. Click here to view a calendar of events.
Why join the Corsham Civic Society?
Become a member of 

an active society with progressive ideas on how the town and its surrounding district can be enhanced, yet at the same time, preserving buildings, open spaces for future generations to enjoy.

There are at least 7 meetings a year, currently held at The Pound Arts Centre and a wide range of topics are delivered. Free tea and coffee are available at the conclusion of the talk and a glass of wine is £1 cheaper than normal prices.
The Society's has a varied programme of events throughout the year, listed on this website.
The Annual General Meeting is held in May at Corsham Town Hall and a cheese and wine buffet is available at the end of this meeting.
The Society's magazine 'Spotlight' is published 3 times a year in March, July and November.
Each Summer an evening visit is normally organised and in 2014, this will be to the Trowbridge Museum.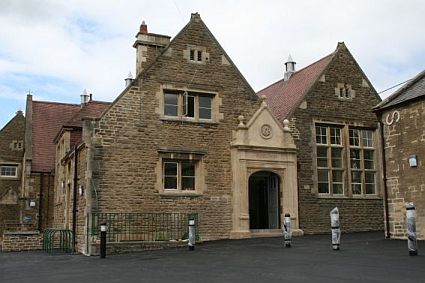 The Pound Arts Centre, where meetings are helds.
JOIN TODAY
For enquiries about membership, please contact Michael Rumsey on 01249 715741 or 07767 371485 or email michael.rumsey@btinternet.com
Alternatively write to
Michael Rumsey, 91 Tellcroft Close, Corsham, Wiltshire SN13 9JQ.
The membership fees for 2019/20 are:
Annual Membership – £15
Annual Joint Membership – £12 each
Five-year Membership fee – £60
Life Membership – £100
Junior Membership – £1
Our History
Chairpersons through time
1983 – 2003 Anne Lock
2003 – 2006 Peter Tapscott
2006 – 2008 Wyndham Thomas                    2008 – 2009 Les Davis
2009 – 2022 Michael Rumsey
2022 – present John Maloney
Presidents through time
1970 – 1974  Lord Methuen
1974 – 1980  Oswald Brakspear
1980 – 1992  Robin Eden
1992 – 1994  Brenda Forbes
1994 – 2007  Anne Greenly
2008 – present Anne Lock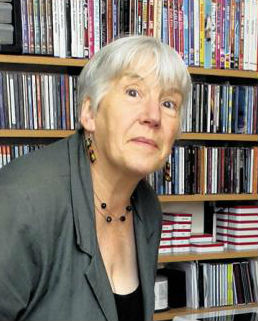 Current President Anne Lock
From the earliest Constitution dated 17th May 1963
The objects of the society shall be:
To promote the study of civic design
To stimulate public consciousness and appreciation of the beauty, history, and character of the Parish of Corsham
To encourage the preservation, development, and improvement of the features which go to make pleasing and convenient conditions in which to live and work.
To pursue these ends by such means or meetings, lectures, study groups, exhibitions, and publications.
To make informed representation were necessary to the appropriate authority and mobilise public opinion in support of these aims.
Lady at Prayer
It was Robin Eden's idea to ask the Bath Academy of Art for a tangible memorial to the years during which they were based in Corsham. The sculpture "Lady at Prayer" by Ian Cotton was presented by him and she now resides in the Library.
Executive Committee Members
Chairman
John Maloney
01249 715159
12 Pickwick,
Bath Road,
Corsham, SN13 0HZ
treasurer
Elizabeth Addison
membership secretary
Michael Rumsey
MAGAZINE editor
Stuart Boydell
programme organiser
Alison Warren
Acting social organiser
Alison Warren
planning matters
John Maloney
CORSHAM STATION PROJECT
Chris Johnson
Member
Dr. Negley Harte
01249 713529 or 07952 346197
website editor
Corsham Print
vice president
Geoff Knapp
vice president
Pat Whalley
vice president
Roger Clifton
vice President
Kathy Thomas
vice president
Dr. Negley Harte
vice president
Mrs Jean Beech