SUFFRAGE MARCH 2013
Re-enactment of Suffragist Pilgrimage which passed through Corsham in July 1913
We have resumed events for 2022, but are dependent on the latest COVID-19 restrictions.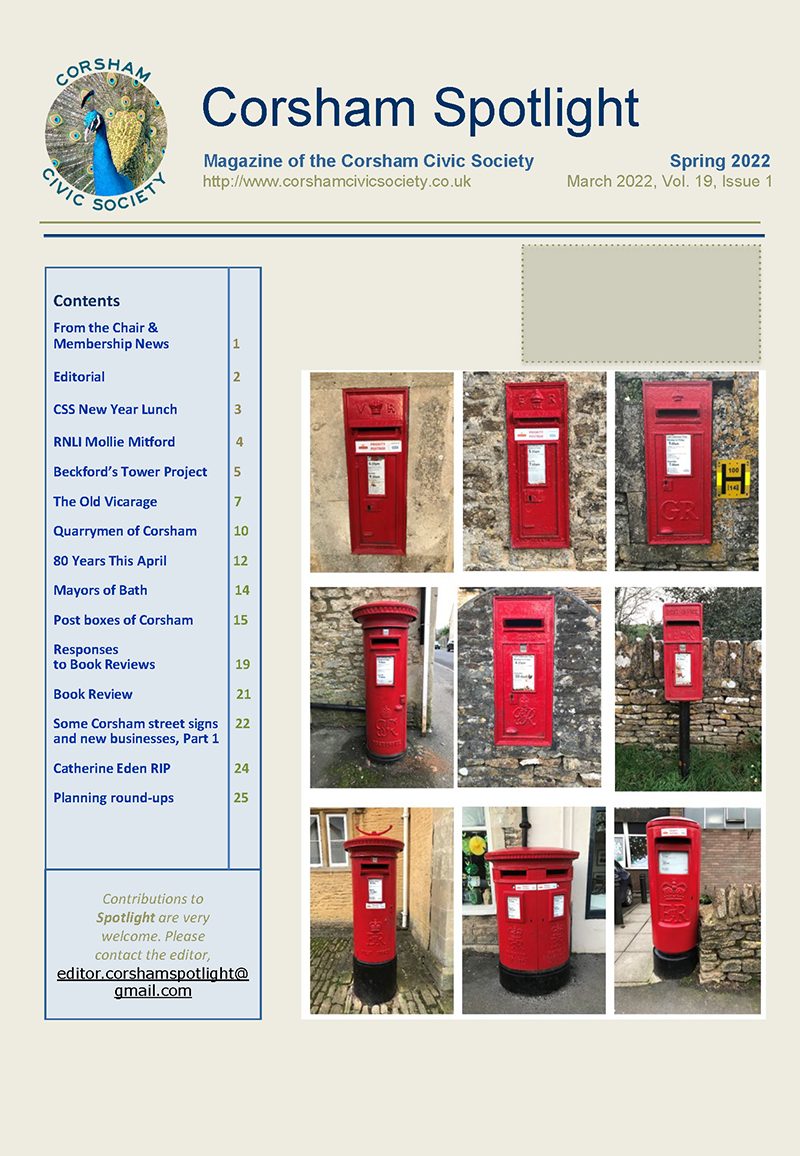 SPRING 2022
From the Chair
Editorial
CSS New Year Lunch
RNLI Mollie Mitford
Beckford's Tower Project
The Old Vicarage
Quarrymen of Corsham
80 Years This April
Mayors of Bath
Post boxes of Corsham
Responses to Book Reviews
Book Review
Some Corsham street signs and new businesses, Part 1
Catherine Eden RIP
Planning round-ups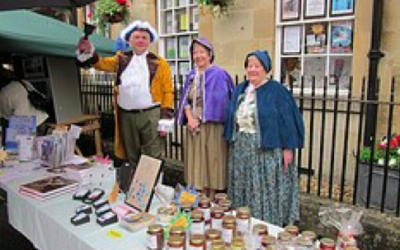 Ian Storey joined the Civic Society committee in spring 2011. We welcomed him for his love of and commitment to Corsham. He was well-known in the town due to his position with the Chamber of Commerce, his work with the Martingate Centre and his successful efforts to...