Corsham Civic Society Important News
Dear Members,
I am mindful of the health problems that are currently sweeping throughout the world and through our own country. My thoughts and prayers are with those who are suffering from this virus and I hope that it strikes very few people in our area. Our last 'get together' was held on Friday, February 28that Guyers House, where 28 of us enjoyed a most excellent lunch. I proposed a toast to absent friends, not knowing how quickly things would change in just 18 days. I am sorry we've had to cancel our March meeting and following meetings until at least the end of July.
The Pound Arts Centre has closed its doors and we have no idea when they may re-open. Copies of the March edition of 'Spotlight' will be available from April 1st at Barnett Brothers or may be delivered to your home.
All good wishes.
Michael Rumsey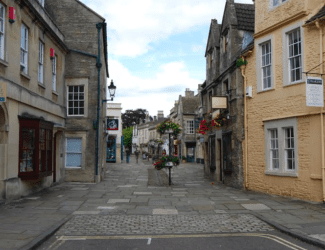 In the last issue it was reported that the Wiltshire Building Record [WBR] were intending to embark on an in depth survey of some of the houses in Corsham High Street, with a view to identifying their origins and usage throughout the ages. Representatives of Corsham...