Corsham's fourth, and most successful, annual Walking Festival took place over three fine walking days, Friday 9thto Sunday 11th June. Stephanie Millward MBE opened the Festival at the Community Campus by giving an inspirational speech on achieving your dreams and saying farewell to the group of walkers heading out to Hartham Park.
The weather did not provide any surprises this year, unlike in previous Festivals, enough sunny periods for picturesque photographs, cloudy with a 'stiff' breeze at other times to keep those walkers on the longer challenging walks cool.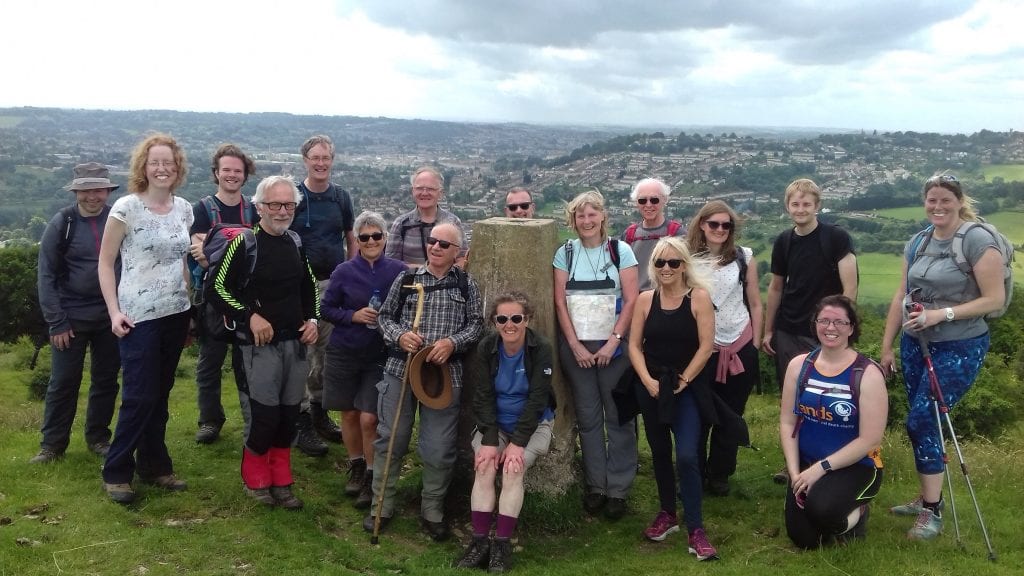 The walking programme of 18 mostly themed walks attracted 335 walkers to the festival with a group of walkers coming from as far afield as Grantham in Lincolnshire, who made the most of the Festival and Corsham by participating in all three days of walking and enjoying the Saturday Evening Quiz and Supper.
As in previous years, this year's Festival had a variety of walks to suit all ages and abilities and even included a Children's Treasure Hunt to satisfy the little ones, with 37 children eagerly hunting down clues in the shops on the High Street to earn themselves a prize at the end. For the first time we included a Corsham Quest walk to enable families or groups to walk around Corsham and the immediate surrounding countryside to investigate clues given with map details; this is sure to be a favourite in the future.
The Saturday evening Quiz and Supper with live music by Corsham based Akrat proved to be a winning combination with the famous 'Golden Boots' being awarded to the top scoring team. A short documentary film titled 'Up and Under' was shown that had won the first prize in their category at the Kendal Mountain Festival's Film Festival. Friends Jacob Bacon, Josh Stone and Charlotte Nind created their film at Brown's Folly in Bathford where they scaled the towering rock face of the old quarry and squeezed through tiny caves.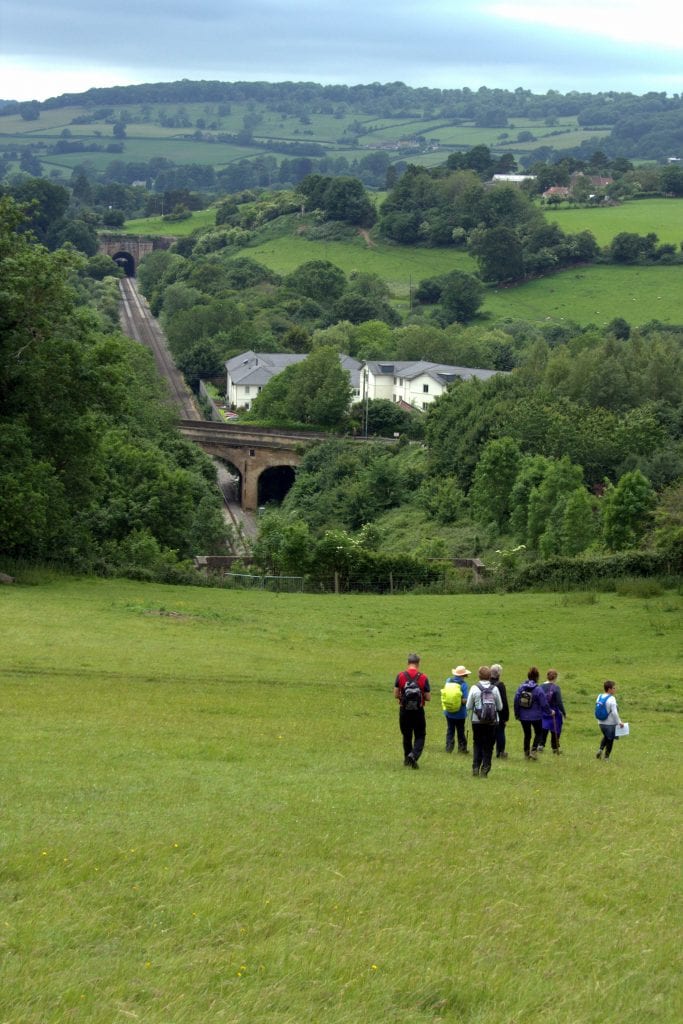 The Festival Committee undertakes to refresh the walking programme each year, recognising that people have different reasons for coming to the festival. This year the programme included walks varying from about 1.5 miles up to 20 miles, some just walking for the pleasure of seeing different parts of our beautiful countryside, whilst others had a theme such as local and industrial history, geology, wild flowers and a Mindfulness walk were walkers walked in silence through Corsham Court.
To provide such a variety of walks and informed talks we are most grateful for the time, effort and enthusiasm given by our walk leaders and experts that makes this Festival something special.
Having such a rich variety of paths to choose from in and around Corsham we do have the opportunity to provide something different each year whilst recognising the 'old favourites' still attract new walkers to our town and countryside.
Publicity for the festival was a key element in attracting walkers from far and wide. A detailed plan of advertising in local and national media was supplemented by focusing on social media outlets such as Facebook and a very informative festival website to get the message out as far as possible.
Looking forward, planning for the 2018 Festival will start again in October and we are always looking for new faces and helping hands so if you would like to get involved in any capacity please contact the chair person at chair@corshamwalkingfestival.org
To further promote the walking opportunities in our area and raise still further the profile of the town an initiative has been started to develop "The Corsham Cloverleaf". A series of four walks centered on Corsham. These walks will be available for people to 'self-lead', anytime of the year, using information provided on way marked rights of way paths and by-ways.
The festival was started in 2014 with the core objectives of getting local people walking and also attracting walkers from outside of the immediate area. We believe that this year's festival has continued to meet these objectives and the focus for the future remains to attract new walkers to this beautiful area, with some fine walking that deserves to be explored.
Photographs by courtesy of Nigel Shires and myself. Do visit us at www.corshamwalkingfestival.org.uk
Barry Cox, Publicity Coordinator